Inspection & Certification
Inspection & Certification Expertise
Darkin Architects specialises in conducting meticulous property inspections and certifications in accordance with the standards set by the Council of Mortgage Lenders (CML). Our rigorous approach ensures that you receive accurate and reliable documentation that aligns seamlessly with the CML template. As a reputable chartered architects practice, we exercise the utmost skill and care in our assessments, guaranteeing the highest level of service.

Our Services
Our comprehensive service involves visiting your property at key intervals throughout the construction process. We conduct detailed assessments to monitor:
The progress of the project
The quality and correct use of materials
Adherence to construction drawings, specifications, and building regulations
Certificates that Meet CML Standards
By choosing Darkin Architects, you benefit from our expertise in preparing certificates that precisely conform to the Council of Mortgage Lenders' requirements. These certificates provide essential assurance to mortgage lenders, demonstrating the structural integrity and condition of the property.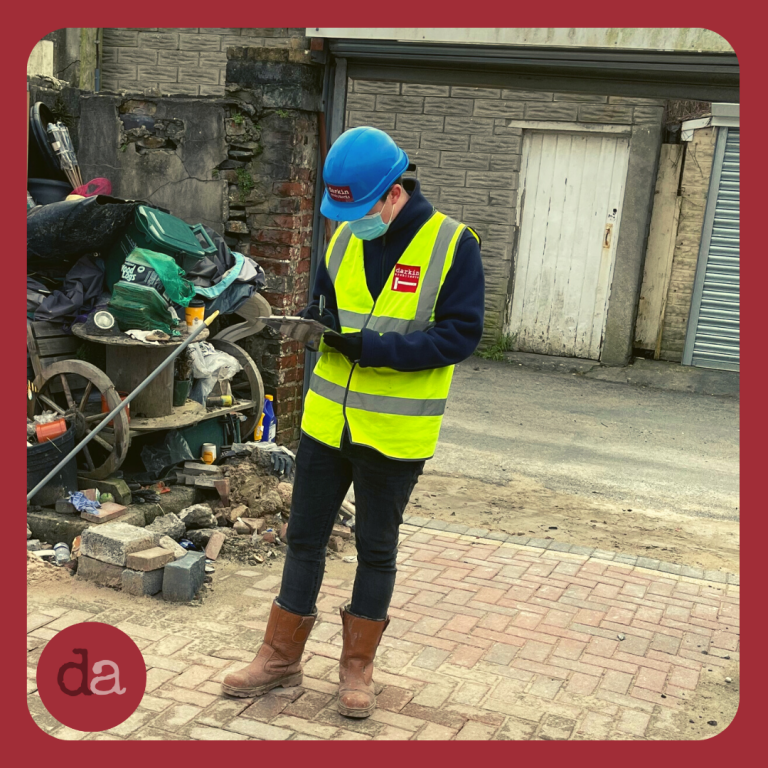 Clear and Transparent Pricing
Our fees are tailored to the size and complexity of your development, ensuring fairness and accuracy. We charge a fixed fee per inspection, with any additional costs, such as travel and printing, clearly outlined for your convenience.
Adaptive Fee Structure
We understand that construction timelines can vary. To accommodate changes in market conditions, our fees are recalculated annually, accounting for factors such as interest rates. If a 24-month inspection has not been conducted, we will communicate our intention to discontinue services. This proactive approach allows you ample time to schedule an inspection if you choose to continue benefiting from our expertise.
At Darkin Architects, we are committed to providing excellence in property inspection and certification services. Contact us today to learn more about how we can assist you in obtaining a Council of Mortgage Lenders Professional Consultant's Certificate that meets the highest standards of accuracy and reliability.
Inspection Stages
For a new build home, there are several typical inspection stages that we may conduct and this varies from project-to-project. Here are the typical inspection stages for a new build home:
1. Foundation and Site Preparation Inspection
This inspection occurs before any construction begins. It involves assessing the excavation, grading, and foundation work to ensure that it meets the design specifications and is suitable for building.
2. Substructure Inspection
This inspection takes place after the foundation has been poured and the initial structure is in place. It involves reviewing the foundation, footings, and any below-ground elements for proper construction and alignment.
3. Superstructure Inspection
Once the above-ground structure, including walls, columns, and beams, is in place, an inspection is carried out to ensure it matches the approved plans.
4. Enclosure Inspection
This stage involves inspecting the installation of exterior walls, roofing, windows, and doors to ensure proper weatherproofing and insulation.
5. First Fix
After the installation of the first stage of plumbing and electrics are installed, we inspect prior to plastering/fitout.
6. Second Fix/Completion
The final inspection is a comprehensive assessment of the entire property, including all completed elements, to ensure compliance.
It's important to note that the specific inspection stages may vary from project to project and additional inspections may be required to confirm rectification of defective works noted on prior inspections.
---
Share this page: