Expert Witness
Welcome to Darkin Architects, a leading RIBA Chartered Architects Practice renowned for our expertise and dedication to providing exceptional architectural services. In addition to our comprehensive range of architectural solutions, we are pleased to offer professional witness work through our highly experienced practice principal, David Llewelyn Darkin RIBA. Our expert witness services are designed to support legal cases and provide invaluable insights to aid in resolving disputes.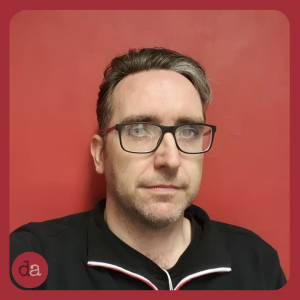 Why Choose Darkin Architects for Expert Witness Services?
1. Unparalleled Industry Experience:
With a rich background in the architectural industry, David Darkin, our practice principal, brings extensive experience to the field of professional witness work. Having successfully worked on numerous architectural projects, David has developed an in-depth understanding of architectural practices, standards, and regulations, making him a reliable expert witness.
2. Wide Range of Expertise:
Darkin Architects boasts a diverse portfolio of architectural projects across various sectors, including residential, commercial, industrial, and public buildings. This broad expertise equips us to handle a wide range of cases, enabling us to provide expert witness services for different types of architectural disputes effectively.
3. Thorough Investigation and Analysis:
As professional witnesses, we employ a meticulous approach to investigate and analyse the architectural aspects of each case. We examine project documents, technical drawings, construction processes, and relevant regulations to provide accurate and insightful opinions based on our findings. Our attention to detail ensures a comprehensive understanding of the architectural issues at hand.
4. Objective and Impartial Assessments:
At Darkin Architects, we pride ourselves on delivering objective and impartial assessments. Our expert witness services aim to present a balanced and unbiased evaluation of architectural matters. We take into account all relevant factors, including industry standards, best practices, and local regulations, to provide a fair assessment that assists in resolving legal disputes.
5. Effective Communication:
Our ability to communicate complex architectural concepts and technical details in a clear and concise manner is an essential aspect of our expert witness services. We understand the importance of conveying information effectively to clients, legal professionals, judges, and juries. Through our articulate reports and expert testimony, we ensure that our findings are easily understood and make a strong impact.
6. Reliable Support Throughout the Legal Process:
Darkin Architects is committed to providing ongoing support throughout the legal process. From initial consultations to court appearances, we work closely with legal teams to assist in building a compelling case. Our dedication to excellence and professionalism ensures that our clients receive reliable and responsive support at every stage.
Contact Darkin Architects for Expert Witness Services:
If you require the expertise of a professional witness in an architectural dispute, Darkin Architects is here to help. Our highly experienced practice principal, David Darkin, possesses the knowledge and skills necessary to provide robust and credible expert witness services. Contact us today to discuss your requirements and benefit from our invaluable insights.
---
Share this page: