Changing Places Campaign
"Standard accessible toilets do not meet the needs of all people with a disability.
People with profound and multiple learning disabilities, as well people with other physical disabilities such as spinal injuries, muscular dystrophy and multiple sclerosis often need extra equipment and space to allow them to use the toilets safely and comfortably. These needs are met by Changing Places toilets."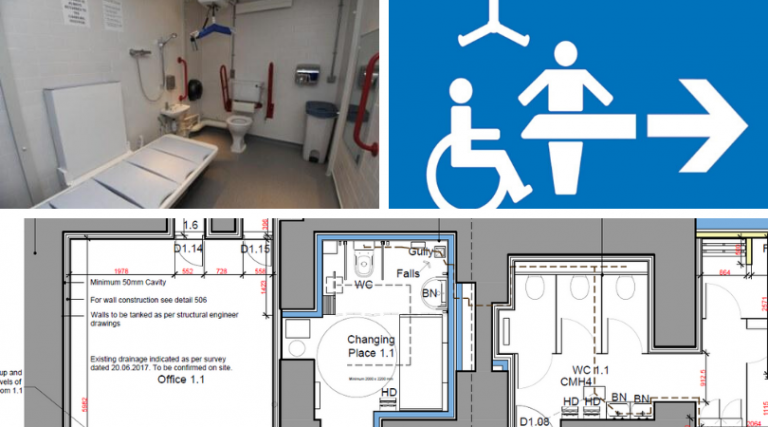 Through Darkin Architects I've been able to persuade forward thinking clients such as Menter Bro Dinefwr in Llandeilo to include a Changing Places Facility (above) in their designs. However, I've not yet had the pleasure to work for such a client in Llanelli and so I joined the changing places campaign group in order to move the agenda forward in my home town.
The BBC have now picked up on the campaign which recently submitted a petition to Welsh Government asking them to change building regulations in order that these facilities become more readily available. We look forward to hearing a response from the Welsh Government soon.
David Darkin
Business Owner
---
*The radio interview is scheduled to be broadcast on Radio Cymru next week