Proud To Support Fairtrade
Fairtrade is about better prices, decent working conditions, local sustainability and fair terms of trade for farmers and workers in the developing world. Although this may not seem relevant to small business in South Wales, nothing could be further from the truth. The collective small efforts of many people can have a significant impact in making the world a fairer place.
Business owner, David Darkin is a Business Workplace Champion to Fairtrade Llanelli and spoke today at their event in Burry Port. David reaffirmed Darkin Architects' commitment to Fairtrade and emphasised the importance of local activity and the fantastic work by the Llanelli Fairtrade team.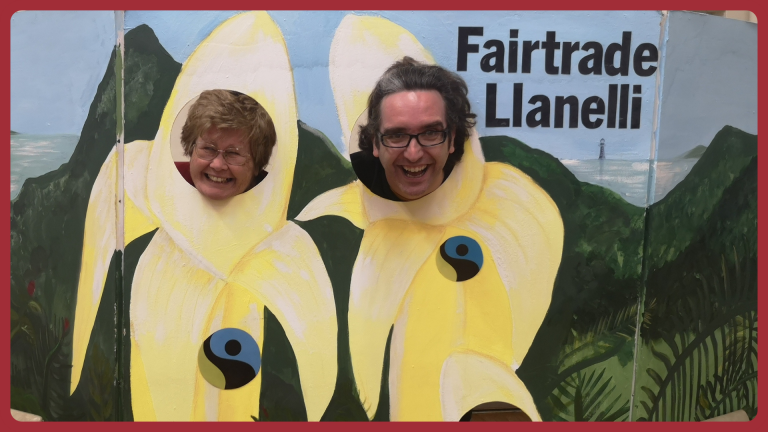 Left: Tara Fisher, Fairtrade Llanelli Secretary. Right: David Darkin, Owner of Darkin Architects