Town Centre CCTV Cutbacks
Axing of Llanelli CCTV Would Make It Easier For Criminals To Operate, It Is Claimed
By: Llanelli Star
Posted: March 25, 2015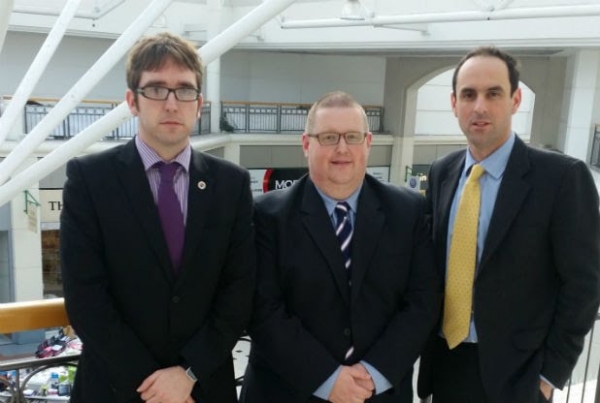 A MOVE not to monitor CCTV in Llanelli town centre would be "disastrous", making it far easier for criminals to operate — according to two leading businessmen.
Architect David Darkin and shop owner Jonathan Armstrong met with police and crime commissioner Christopher Salmon to raise their concerns.
Mr Salmon has now agreed to a review in 12 months.
With police funding being pulled, Carmarthenshire Council has also axed £100,000 towards the CCTV partnership, meaning there will be no live monitoring.
Mr Salmon said crime remains low in the other counties after their CCTV was cut last year.
But both Mr Darkin and Mr Armstrong, senior members of the Llanelli Chamber of Trade, have insisted having someone in the control room who can view CCTV and alert police to incidences was "vital" for making people feel safe in the town centre.
"The Chamber of Trade has serious concerns that losing such a vital, essential service would be disastrous for the town,"Mr Armstrong said.
"Working with live CCTV, Storenet, PCSOs and town centre security, we can quickly identify prolific offenders and cut crimes so how he can say it has no impact amazes us."
Mr Salmon confirmed he would review the situation next year.
"I understand their concerns about CCTV and explained to them research I commissioned — in partnership with county councils and the police — produced no evidence that live monitoring cuts crime," he said.
"That's why my funding for this element of CCTV will end this month; I won't spend taxpayers' money on things that evidence tells me don't work."