Training Centre Proposals Complete
Working to tight deadlines, Darkin Architects were appointed by Willing & able earlier this year to mobilise the redevelopment of the former NHS Facility on Heol Goffa in Llanelli into a training center. Having fallen into disuse, this substantial building in Llanelli has been unloved, and we're looking forward to seeing new life breathed back into the building.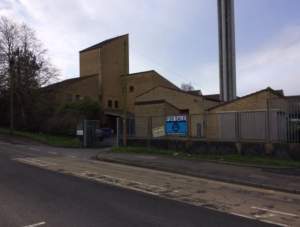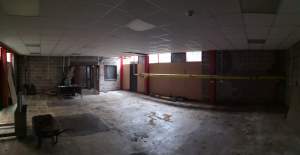 Many people in Llanelli may recognise the building for its distinctive chimney, which we're pleased to confirm is set to stay. It's hoped that the chimney may even be used for fun events such as climbing challenges!
The proposed refurbishment will bring to Llanelli a purpose made training facility with a sleek modern fit out. This brings not only employment to the area, but opportunities for lifelong learning to the Llanelli area and beyond. Below are some computer generated images of our proposals for the building.