Gosport Street
A traditionally constructed property, re-defined by fashion and style of the era, hoping for timelessness... within reason.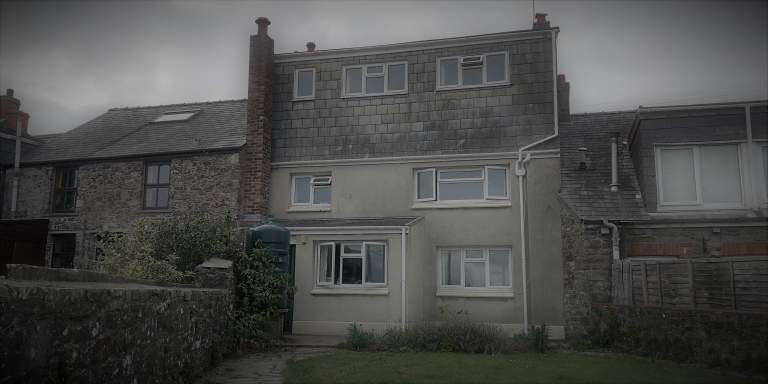 Sitting on the Strand in Laugharne, a town with a rich heritage. The coastal town of Laugharne (Lacharn) is situated immediately west of the Tâf estuary. Other names for the town include Abercorran (the smaller Corran River runs through the town) and Talacharn. The town has an early twelfth-century castle (NPRN 95634), situated on the western bank of the River Taf. The castle is one of a series that were built at strategic points along the 'Landsker line' (a frontier of castles which stretched across the southern half of Pembrokeshire). This influenced the language and architecture of the township which is English speaking in a predominantly Welsh speaking part of Wales. Laugharne is known for having been the home of Dylan Thomas (1914-1953), Welsh poet and playwright, from 1949 until his death. The town is thought to have been an inspiration for the fictional town of Llareggub in 'Under Milk Wood'. Dylan Thomas's Boathouse is located some 500m upstream of the castle.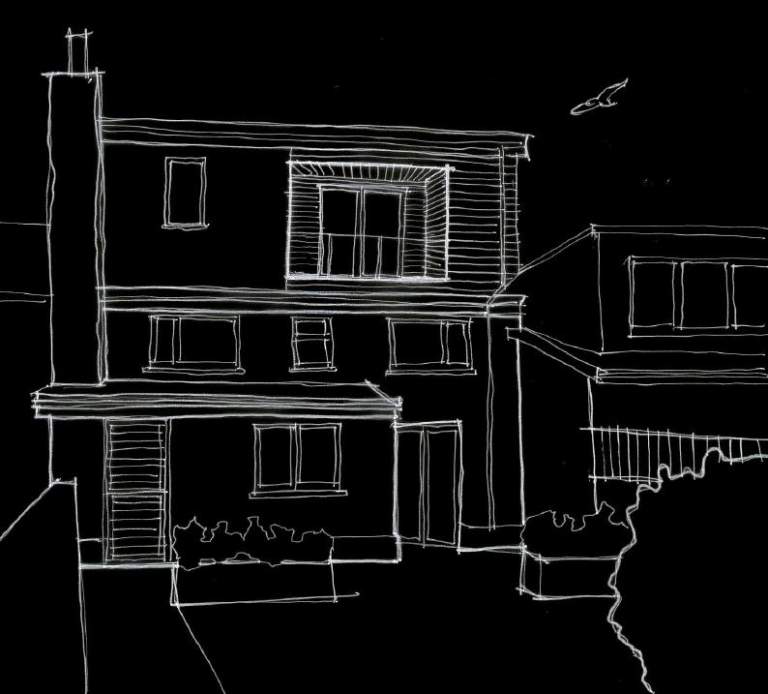 Due to the historical vernacular of the locality and the property's situation in a conservation area, care had to be taken to blend modern looks into a property that had already undergone major compositional changes to the elevations. So for this, we kept the lower levels as is, with some minor changes to even up the elevations composition and openings layout.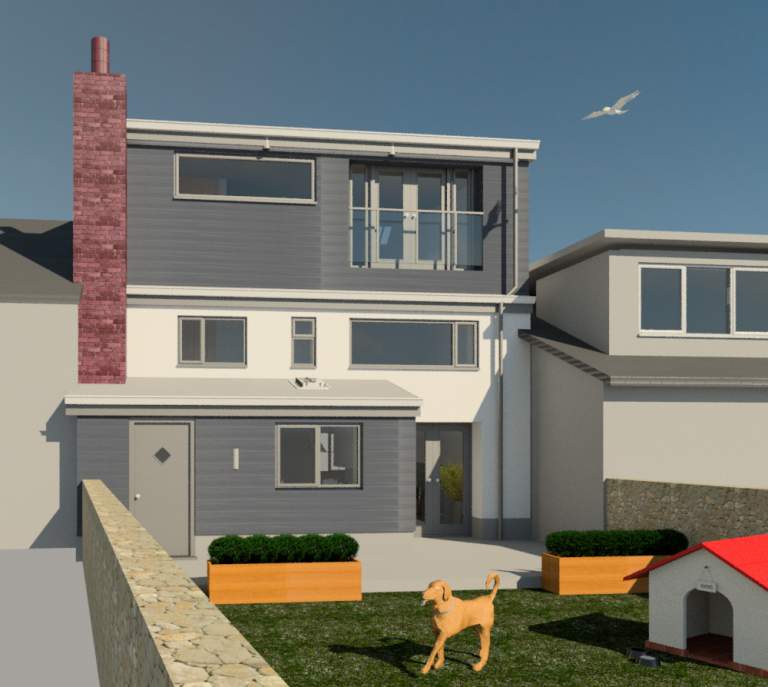 | | |
| --- | --- |
| RIBA Stages | 1-4 |
| Location | Laugharne |
| Client | Private Client |
| Engineer | |
| Contractor | |
| Completed | 2020 |