It's our Silver Anniversary!
We're really excited to reach our 25th year of trading!
In June 1996, Byron Darkin took early retirement from Llanelli Borough Council, but within four days had gotten very bored and started working on an extension for a friend and things spiraled from there. What initially started as something to pass the time, ended up being a full time business for Byron who worked from a spare room in his house until he sadly passed away in 2008.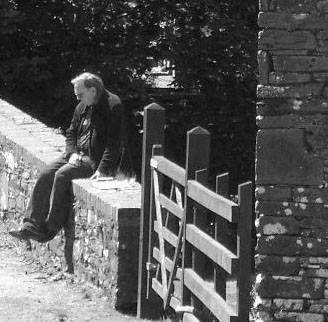 Above: Byron Darkin, circa 2007 at the Old Mill near Five Road, Carmarthenshire
However the business continued when his son David took over the business. David wasn't in the spare room for long! The practice is now a team of 10 across several sites in South Wales with dedicated offices including the new Neath Studio which was opened last year.
To celebrate our anniversary, we're going to be running a promotion on our Facebook Page, so follow our page now to stay up to date with all our latest news.