Housing Developments
Darkin Architects have a track record of working with developers to create new, multiple housing sites. We have design experience in preparing site layouts that seek to maximise the gdv as well as creating desirable areas for people to live. A consequence of our use of BIM means that each project comes with full 3D visuals, helping you to sell more homes off plan thereby improving your cashflow. As a Chartered Architects Practice we are able to sign off properties to Council of Mortgage Lenders requirements.
We also have a suite of innovative processes and tools to help you work with us more effectively across multiple projects. Contact us today to find out how Darkin Architects can take your developing business to the next level.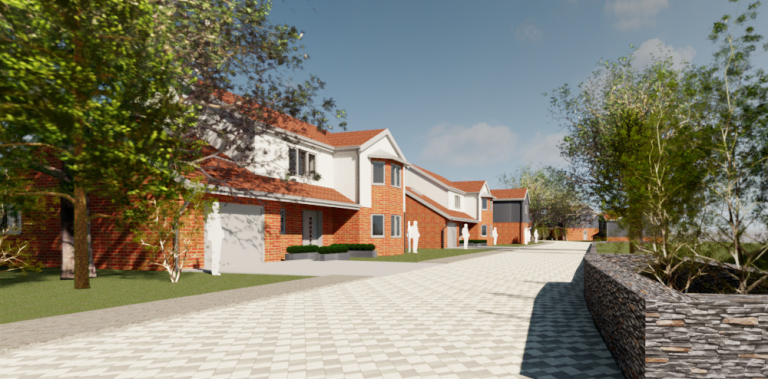 Examples:
Shown below are some examples of the projects we've completed in the Housing Developments category.