House Extensions
"Renovate not Relocate"
Why go to the expense and stress of moving when you could extend your current home?
Do you need planning permission?
In some cases, you can make an extension or addition to your home without needing to apply for
planning permission
. The Planning Portal has a handy guide which can be viewed by clicking the image below.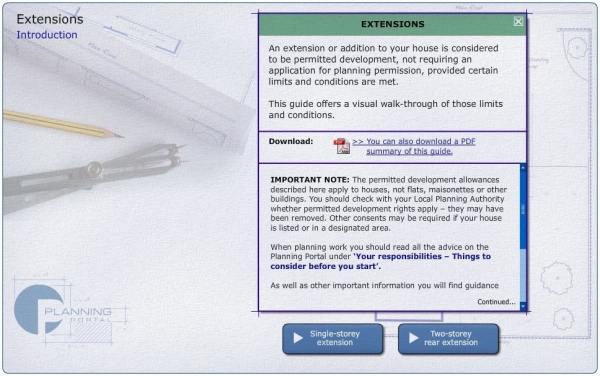 A PDF version of the guide can be downloaded by clicking on
this link
.
Darkin Architects can provide you with expert creative guidance and advice on the right solution for you and which consents you are likely to need. You can view some of our house extension in Cardiff on the example links below.
Contact Us
now for an consultation with one of our experts
Useful Links
Please find below a list of websites that might be of interest. A link to an external website from this website is not an endorsement or approval of that website, the site's owners, or their products and services. We are not responsible for the content of external sites.
Domestic Renovations Brochure
Examples:
Shown below are some examples of the projects we've completed in the House Extensions category.